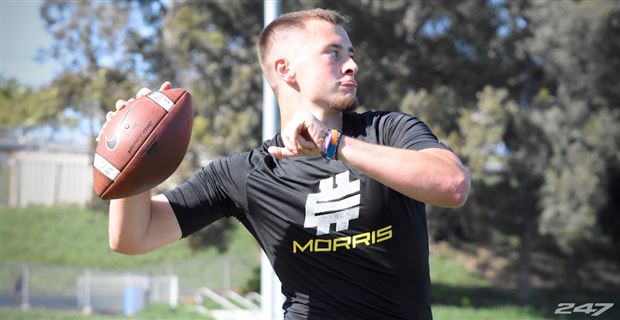 LOS ANGELES -- Day two of the Elite 11 Finals is in the books from Redondo (Calif.) Union High School in Southern California.
Twenty four of the nation's top quarterbacks are in the Southland this weekend in hopes of being one of the 12 signal callers invited to The Opening Finals in Dallas June 29-July 3.
Today was the pro day workout. All 24 kids will throw about 16-20 throws, basically the whole route tree, from deep comebacks 15 back to 12, 40 yard deep ball, 15 yard dig, option routes, check down to backs, etc. Points are scored by the Elite 11, on a 3, 2, 1 system with 3 being a perfect throw.
Our rankings today are not just on the points scored, but how each quarterback looks, threw and carried himself during the most intense portion of the weekend.
During the day, each player was interviewed by the Student Sports staff and each quarterback was asked which quarterback there they would start a team with (not voting for themselves) and Ryan Hilinski received the most votes and Bo Nix was second.
Here is 247Sports' look at the top 11 performers on Saturday's day two action from the Elite 11 Finals.
Mountain/Island recruiting analyst Blair Angulo contributed to this notebook.