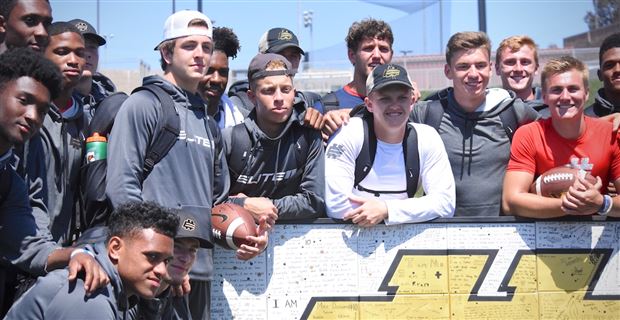 LOS ANGELES -- The third and final day of the Elite 11 Finals wrapped up from Redondo (Calif.) Union High School in Southern California with the 7-on-7 portion of the event.
Twenty-four of the nation's top quarterbacks were in the Southland this weekend in hopes of being one of the 12 signal callers invited to The Opening Finals in Dallas, where the prestigious competition takes place June 29 through July 3.
Sunday was the passing competition against a live 7-on-7 defense, where all 24 participants had 15 minutes to orchestrate their offense and attempt as many 40-yard drives as possible.

The following rankings take the 7-on-7 portion into account, but also factors in Saturday's pro-day workout that was scored on a point system for accuracy, delivery and timing, and also how each quarterback fared Friday through a variety of drills and footwork stations. This list of 12 is based solely on the three-day performance from the weekend -- it's not necessarily a list of our 12 best college prospects.

Here is 247Sports' look at the top performers from all three days at the Elite 11 Finals.
Mountain/Island recruiting analyst Blair Angulo contributed to this notebook.