Alabama Goes For Season Sweep Of LSU
In match of top guards it will be Alabama's Collin Sexton against LSU's Tremont Waters
Southeastern Conference basketball teams play 18 league games – one each against the other 13 and two against four of them. In Alabama's case, the four teams that will be played twice are Texas A&M, LSU, Auburn, Mississippi State, and Florida.
The second of those second-time-around games for the Crimson Tide tips off at 8 p.m. CDT Tuesday in Coleman Coliseum against LSU.
This looks good for Bama since the Tide has already played the Tigers in Baton Rouge and came away with a 74-66 win.
On Monday, though, Alabama Coach Avery Johnson cautioned, "What we did in our last game against LSU will not work tomorrow."
Part of that certainly is true. Alabama won that road game against the Tigers despite having 19 turnovers. The Tide hit only 5-22 on three-point shots.
But Alabama also did several very good things in Baton Rouge, including out-rebounding LSU by 40 to 24 and by hitting 18-18 free throws (14 in the second half and 10 in the final two minutes).
One thing that didn't work against LSU and should be helpful against the Tigers Tuesday night in Tuscaloosa is Donta Hall. Bama's starting inside post player missed the game in Baton Rouge with a broken wrist suffered in the previous game. Hall brings a team-high 7.1 rebounds, 11 points, and 56 blocked shots to the table for the Tide.
Alabama has already played one of those five home-and-home opponents, beating Mississippi State in the first meeting in Tuscaloosa, then losing the rematch in Starkville. In games to be played other than LSU, the Tide won the first matches against Texas A&M and Auburn in Tuscaloosa and Florida on the road.
Alabama is 16-9 overall and 7-5 in SEC games and coming off a 78-50 win over then-14th ranked Tennessee. LSU is 14-10 overall and 5-7 in the conference and defeated Ole Miss, 82-66, in its last game.
Tuesday's game will be televised by SEC Network.
Alabama is led in scoring (18.5 points per game) and assists (3.4 per game) by freshman guard Collin Sexton.
In addition to Sexton and Hall, Bama is getting double figures scoring from John Petty (10.8) and Dazon Ingram (10.1). Ingram also averages 6 rebounds per game and in the first meeting against LSU contributed 18 points and 10 rebounds.
LSU is also led in scoring and assists by a freshman guard, Tremont Waters averaging 14.9 points and and an SEC-best 6 assists per game. Waters also leads the league in steals at 2.1 per game. Aaron Epps leads the Tigers in rebounding at 6 per game. Also in double figures scoring for LSU are Duop Reath at 14.2 and Skylar Mays at 11.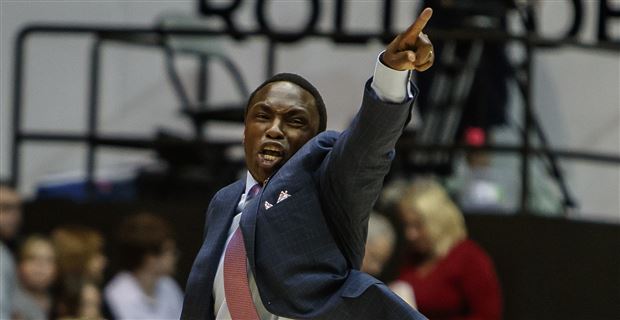 Johnson said, "LSU is a different team than they were last year. They play hard. They are talented. They have a young point guard in Tremont Waters who can dominate a game by himself. Skylar Mays has improved in his second year. They have some big guys in Reath and Epps inside who are long and athletic and both of them can shoot the three. Rarely do you play a team that has two big guys capable of shooting three-point shots.
"They do a good job of mixing up their defenses. We got stuck a few times in Game One and we've got to do a better job on offense."
Both teams average winning by 5 points per game, with slightly different strengths. The Tide averages 73.3 points per game and gives up 68.3. LSU averages 78.2 and allows 73.2.
Alabama leads the SEC in defense in league games – scoring defense (73.3), field goal percentage defense (38.7), and blocked shots (5.8). The Tide is second in steals at 7.3 per game and in three-point field goal percentage (28.8).
LSU is second in league games in field goal shooting (48.3 percent) and steals (7.3 per game) and third in scoring (78.2). LSU has struggled on defense, though, 12th in points allowed (73.2) and 13th in field goal percentage defense (44.9).
Bama has a four-game winning streak against the Tigers and leads the all-time series, 107-71. The Tide has won four of the last five and six of the last 10 in the series.
Johnson said that fan-favorite Lawson Schaeffer, who missed Bama's win over Tennessee with flu, returned to practice Monday and will be available for LSU.