Five AD candidates with ECU ties the Pirates should consider
Looking into a handful of AD candidates that understand ECU and have spent time in Greenville in the past.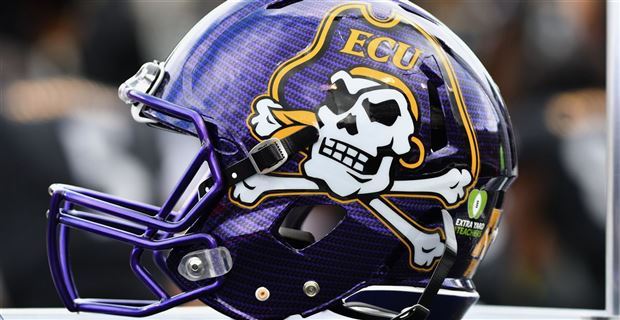 Following the expected buyout and resignation of Jeff Compher's contract at East Carolina, speculation has already started over who could be the Pirates' next director of athletics.
Here's a look at five obvious candidates with ECU ties.
Scott Wetherbee
Currently the Director of Athletics and Vice President of Eastern Michigan, Wetherbee assumed his role with the Eagles in June of 2017 after spending 17 years on the senior executive staffs between ECU, Mississippi State, San Diego State and Fresno State. Wetherbee was with ECU from 2003-13, first serving as the assistant AD for ticket operations before becoming the director of marketing and ticket operations in 2006.
Wetherbee then moved on to the SEC, where he was named the associate AD for external operations at Mississippi State. He moved into an interim AD role for the Bulldogs before returning to his home state to become the AD at Eastern Michigan.
Just one year into his first full-time director of athletics role at Eastern Michigan, and near his hometown of Kalamazoo, Mich., it's unknown what it would take to pry Wetherbee away from his current gig and get him back to Greenville.
Jeff Barber
Barber is currently not working in athletics at the age of 60, but he had a large amount of success at Liberty during his run as the program's athletic director from 2006-16 before resigning. Barber oversaw the construction of new baseball and softball facilities during his time with the Flames, and was named the Under Armour AD of the Year in June of 2012 after Liberty took home five straight Sasser Cups, awarded to the best athletics program in the Big South Conference.
Previously an assistant athletics director at ECU from 1987-1991, Barber has always had a soft spot in his heart for the Pirates. He's a native of Greenville and attended East Carolina, graduating in 1981. Barber also had stints at Furman (1991-96) and South Carolina (1996-2006) as an associate AD.
Jimmy Bass
The previous ECU associate AD for external operations, Bass took the leading director of athletics job at UNC Wilmington in 2010 and hasn't looked back since, leading the Seahawks to 17 CAA championships in his eight years since, including two in baseball and two in men's basketball.
Bass is another ECU guy, having enjoyed two extended stints in the athletic department. The Dunn, N.C., native served as the assistant athletics director for marketing from 1989-1994 before returning in 2006 in charge of external ops. Bass also spent time at Davidson, NC State and UNC Wilmington earlier in his career.
With the Seahawks for the past eight years and at 58 years of age, Bass is well-entrenched at UNCW, but could look into the opportunity to return to ECU.
Dave Hart
The former AD at ECU actually retired last year from Tennessee, supposedly ending his run in athletics administration. But there's already been some buzz of Hart's potential status as a candidate to fill in for the short-term at ECU, and he could easily be the man to help turn things around with his expertise having previously served as the AD at Tennessee, Florida State and East Carolina in the past. Things haven't been squeaky clean for Hart in some past stops, but he enjoyed great success with ECU from 1987-1995 before a 12-year run as Florida State's AD.
Hart is currently in his late 60s and although he wouldn't be a long-term solution, he has the connections to make quality hires and right the ship.
Nick Floyd
If Floyd was still at ECU, he almost certainly would be the pick to become interim AD after Compher's resignation. Instead, Floyd is currently in his first full-time director of athletics gig at Louisiana-Monroe, a position he assumed on July 7, 2017.
Floyd was with ECU from 2001-2017, serving as the executive associate director of athletics since 2004. Floyd managed the budget and oversaw all operations at ECU until departing for UL-Monroe.
He also spent time at Southern Miss and served as Conference USA's Associate Commissioner before coming to ECU in 2001. Like many on this list, Floyd understands the culture at ECU and knows what makes Pirate athletics tick.
Others to consider: George Koonce, Mark Wharton