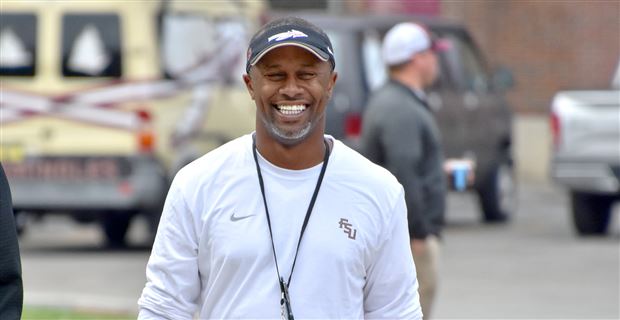 The Willie Taggart-era is well underway at Florida State and will officially begin on September 3rd when the Seminoles take the field, at home, against the Virginia Tech Hokies. Taggart was hired in November, about a week after Jimbo Fisher bolted for Texas A&M.
Since arriving at FSU Taggart has not stopped grinding. Whether it was on the recruiting trail or putting together his coaching staff, Taggart has been the busiest man in Tallahassee.
Taggart was patient and diligent in his coaching hires. Although he was hired in November, Taggart's staff took a while to assemble and was finished in early January. There was a reason for this and Taggart explained.
"I'm not going to rush to get a coaching staff here to try to establish a recruiting class midway through (the cycle)," Taggart told Seminoles.com. "I'm going to get the right guys in here to help build this football program. There are a lot of coaches that want to be here. It's just about getting the right guys."
It was always about getting the 'right guys' that fit the culture he was trying to establish at FSU.
"So this is a big-time job for me, and I've got to make sure I get the right fit here, and passionate people that want to be here. But (people that) also understand the Florida State way of doing things. That's really important to me."