A.J. Bush will receive one more opportunity to be a power-five starting quarterback. The 6-foot-4 220-pound Virginia Tech grad transfer committed to Illinois, he told Illini Inquirer.
Illinois will be Bush's fourth college after two years at Nebraska, one at Iowa Western Community College and one at Virginia Tech.
"It's a great opportunity, just like every other one was great as well," Bush told Illini Inquirer. "The decisions made before led me to where I am today. So at the end of the day, I can't be nothing but optimistic about the future. I'm an optimistic person. I never have burned bridges with anybody. It's always been respect for me wherever I went. I never had any regrets, but you only get one year and you only get one opportunity. I'm fortunately blessed with this one."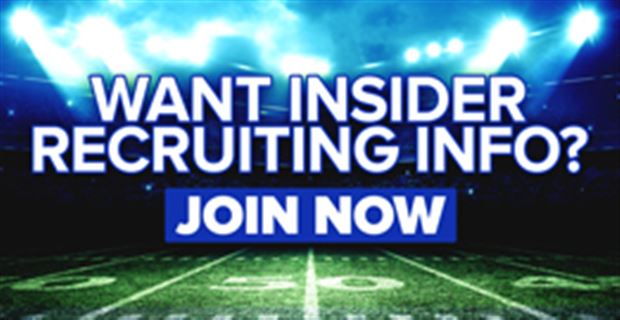 Bush, a Georgia native, spent last season as a backup for the Hokies. At Blacksburg, Bush played five games as a backup behind starter Josh Jackson. He completed 7 of 11 passes for 99 yards and a touchdown. He also ran for 135 yards.
Bush, a 3-star recruit out of Alpharetta (Ga.) Norcross, began his collegiate career at Nebraska under Bo Pelini and offensive coordinator Tim Beck, who coached dual-threat quarterbacks. He transferred after one year under Mike Riley, who preferred pocket passers. Bush then spent one season at Iowa Western, where he played 10 games, passed for 602 yards and three touchdowns and ran for 265 yards and five touchdowns.
Illinois reached out last month and hosted Bush for a three-day unofficial visit last week. Bush's parents, who were born in raised in East St. Louis (Ill.), joined him on the visit.
"What really stood out for me on the visit was the embrace from the coaching staff and basically the vibe, camaraderie and culture they have there," Bush said. "It's really special. They really make you feel at home and at ease. I got a lot of time in with some of the coaches. We just hit it off well.
Illinois had already filled its 25 scholarships for the Class of 2018, so Bush will join Illinois as a blueshirt, meaning he could not officially be recruited (Illinois could not host him for an official visit or visit him in home) and will not be able to participate in team activities until late in the summer. He will be put on scholarship after the first day of fall practice and will count toward the Class of 2019. Danville kicker Caleb Griffin also will be a blueshirt.
Bush, who has one year of eligibility remaining, gives Illinois veteran depth at a position that has very little experience. He will compete for the starting job with sophomore Cam Thomas -- the lone scholarship quarterback on the spring roster -- and incoming freshmen MJ Rivers, Coran Taylor and Matthew Robinson.
"My mindset is the same mindset I've had at any other school: just come in and compete," Bush said. "Nothing's given to you. You have to earn it. Nothing's guaranteed, especially at this level. You just have to come in and relish the opportunity to compete. That's what I'm going to do."
Illinois offensive coordinator Rod Smith led the charge for Bush, who also thinks he is a good fit for Smith's up-tempo, spread scheme.
"I was impressed with Coach Rod," Bush said. "I was always a fan of him because of the guys he coached like Pat White, Denard Robinson from Michigan, recently Khalil Tate. I was really just impressed with his track record already, and then when I got to meet him, it was even better especially when he talked about how he could use me and how we could do this thing.
"Basically, I got the same skill set as all his other successful quarterbacks. He was telling me about the scheme and how he just needs a guy who will play point guard and distribute and lead this team. The first thing I bring is my passion, my courage and my work ethic. I will always bring that first. I also bring a dual-threat aspect, just being able to run just as good as I can pass. My arm is better than my legs, and that says a lot because I really have a lot of confidence in my legs."
Some may look at Bush's hopping around to colleges as a red flag, but Bush said he learned a lot at each stop.
"I've had to learn to persevere and keep my faith in God," Bush said. "I learned to just be optimistic, and I'm never going to let my work fail. I'm always going to work. That's a sign of my character. No matter the situation, this is my dream. This is my goal. This is how I want to do it. I'm not going to stop until I achieve it."
Bush spent three years at power-five programs but has a very small sample size (five games, 11 passes) on his career stats. He wants to prove at Illinois that he can succeed at this level.
"I'm not really worried about proving stuff to other people," Bush said. "I'm really just more worried about proving more to myself and just making my family happy and proud to see me play. However that shapes out, it will. At the end of the day, I'm just going to do what I can to play at this level because I know I can."