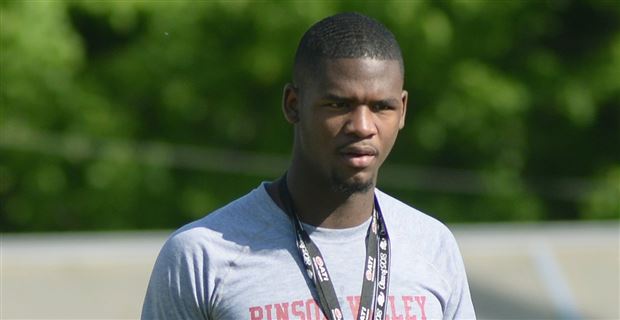 Pinson (Ala.) Valley wide receiver Allen Dailey (6-foot-3, 196) signed with Kentucky in February. The offer came late but it was well worth the wait.
"It was probably one of the best days of my life. I really didn't think I was going to get an SEC offer that late. When I picked it up, I just knew that Kentucky was the home for me. I was very excited. My mom was very excited. It was just a really good time for me," Dailey told 247Sports' John Garcia Jr.
Since that day, the wide receiver has been taking care of business on and off the football field.
"I've just been working out every day trying to grind, getting on the field a little bit and working out. I don't want to slack and get down there and be under everybody else. I want to get down there and be a really, really good player."
Co-offensive coordinator and running backs coach Eddie Gran has kept in contact to ensure the Alabama native is doing what he needs to do to get to Lexington June 4.
"I've been talking to coach Gran. He is just making sure I've been working out and keep grinding and running a little bit. Been talking a lot about my school work and staying on top of my grades, making sure I'm making good on my grades."
Although excited, Dailey admits there are some nerves as well.
"Little nerves too. I'm going down there by myself, no family or nothing. Just me. It's my first time leaving by myself. I really just want to go down there and start and win an SEC Championship," he said, adding that he has been keeping in touch with running back signee Kavosiey Smoke.
Dailey was rated a .8667 by the 247Sports Composite and was considered the nation's No. 111 wide receiver. Louisville, Arkansas State, Toledo and UAB had also offered.
247Sports' John Garcia Jr. contributed to this report.