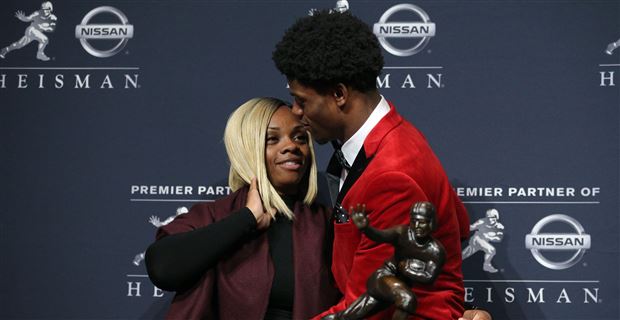 Lamar Jackson has split opinion during pre-draft evaluations, with some viewing him as a bonafide franchise quarterback while others wonder if his unquestionable athleticism will see him make the move to wide receiver down the road. His latest decision is sure to wide the divide even more.
Per Eric Galko, citing the league's official SRA list, the Louisville quarterback and former Heisman Trophy winner will be represented by his mother, Felicia Jones, during the NFL Combine and immediate future. Jackson has repeatedly praised his mother for her influence on his career, revealing that she personally trained him during his youth and high school days in Pompano Beach, FL.
While the decision not to be represented by a traditional agent isn't entirely unheard of, it could raise some concerns. As Eric Galko, owner of Optimum Scouting and NFL writer for the Sporting News noted, NFL teams do pay attention to representation and how the draft process is conducted.
It's unclear if Jackson will stick with his mother, who is considered an advisor, or sign with an established agent later on in the process.