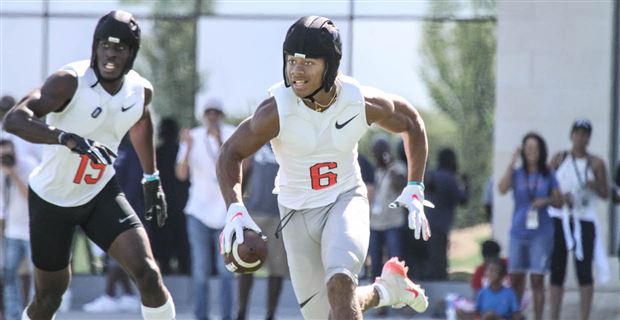 The LSU football staff has reeled in 18 verbal commitments from recruits in the 2019 class, which was highlighted by seven commitments in a 15-day span last month.
This month, the staff landed a commitment from Louisiana four-star linebacker Donte Starks, and soon thereafter, three-star middle linebacker Zach Edwards out of Mississippi decided to back off his pledge to the Tigers - something both sides had anticipated happening.
Before Stingley and five other commitments got on board last month, the class was ranked No. 15 on the 247Sports Composite Rankings and No. 14 on 247Sports. After a flurry of pledges, LSU now sits at No. 3 in the rankings, trailing only Alabama and Texas A&M.
Here's the rundown on who's committed, where they project to play in Baton Rouge and what's ahead with their recruitment process.
The numbers: 18 commitments
QB: 1
RB: 1
TE: 1
WR: (none)
OL: 4
DL: 1
LB: 3
DB: 5
Special Teams: 2
The commitments: