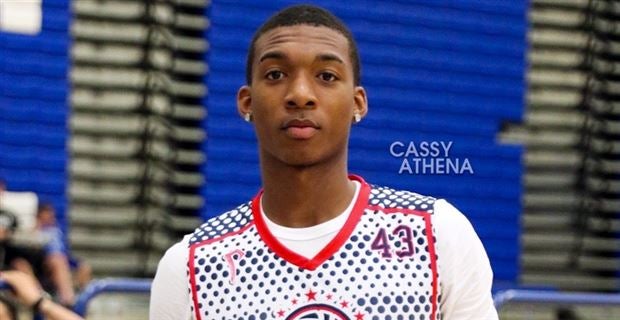 Antwann Jones and Isaiah Maurice have committed and signed to the Memphis Tigers after visiting the University of Memphis this weekend, according to a source.
Jones was a surprise addition after he was released from his letter of intent to Texas A&M following a mutual decision by both sides. He was a target under former head coach Tubby Smith and had multiple SEC offers.
The Florida native is ranked No. 92 in the nation and No. 18 at the shooting guard position. He is the fourth guard Penny Hardaway has added to his class of 2018.
Maurice is a former Kansas State signee who left the team after one season. He played at South Plains junior college where averaged 12.9 points and 5.9 rebounds per game in one season. He will have two years of eligibility remaining.
Penny Hardaway has put together the No. 29 class of 2018 in the nation in a little under one month of being on the job. That is the first Memphis class inside the top 30 since 2015, and Hardaway has one scholarship remaining.