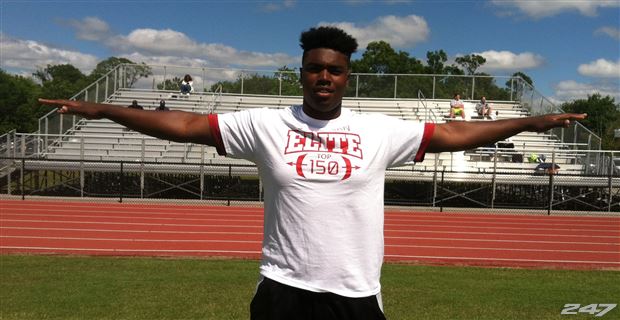 Mississippi State had an eventful week on the recruiting trail last week picking up three verbal commitments towards the 2019 signing class. While the Bulldog coaches are now somewhat limited in their efforts by the mandatory NCAA summer dead period, Coach Joe Moorhead and his staff are still in touch with prospects.
Currently ranked 9th nationally and 4th in the Southeastern Conference, the projected Mississippi State signing class is drawing rave reviews from. The Bulldogs still have some spots to fill and needs to meet, but the early returns on Moorhead's recruiting acumen have been overwhelmingly positive.
(What's happening with the Mississippi State Bulldogs? Make sure you are in the loop --- take five seconds to Sign up for our FREE Bulldogs newsletters now!)
With on campus visits now restricted, college football prospects will have some down time to focus on their summer vacations and workouts for the upcoming high school football seasons. NCAA programs cannot host prospects in camps or for official or unofficial visits for the next four weeks.
Once the dead period is over, many programs, including Mississippi State, will host prospects for one final summer camp before beginning their fall practice sessions. For Bulldog fans, the Big Dawg camp has become THE recruiting event of the Starkville summer. Entering its tenth year, the July event has proven to be a big part of the Mississippi State recruiting effort.
READ: The Monday Night Bones sponsored by The Lodge
This year, the camp will come under the direction of Moorhead and the newly hired Bulldog coaching staff. While we certainly expect a few changes to the format, the impact of the camp is expected to remain the same. Prospects get the chance to work out under the lights of Davis Wade Stadium in what amounts to an All-Star level event. The best of the best from the June camps will be invited back to compete once again as they try the State staff on for size. It is one of the best chances the Bulldogs have to sell their experience to priority targets.
Mississippi State football icon Dak Prescott earned his offer from the Bulldogs following a strong showing at the Big Dawg camp prior to his senior season at Haughton High School. The talented Prescott accepted that opportunity and the rest they say is history, SEC history in fact.
The next crop of Bulldog stars will be in Starkville for Big Dawg Camp and it will be an event that they as well as State fans talk about for years to come. The proving ground that is Big Dawg separates the prospects from the players and the great from the good. With an increased level of competition to work against, every attendee will have the chance to show the State staff just what they are capable of.