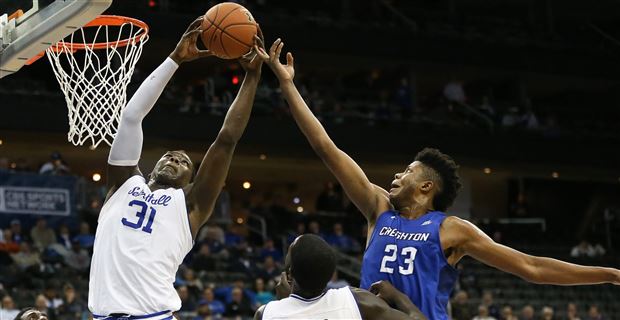 Nebraska basketball will get to face a new opponent in the Gavitt Tipoff Games this November and the Huskers are set to host for the first time in the annual showdown between the Big Ten Conference and the Big East Conference.
Per reports from Jon Rothstein, word of opponents for the series is getting out, and the Huskers will get to host the Seton Hall Pirates.
Seton Hall made the NCAA tournament last season, finishing in the Round of 32, letting a game against Kansas get away late.
The Pirates finished the year 22-12, winning its first NCAA tournament game since 2004, with a first round victory over NC State. In its 2017 appearance in the Gavitt Tipoff Games, Seton Hall won handily over Indiana 84-68.
The teams could be vastly different next season, pending what happens with Nebraska's potential departures. Seton Hall loses four of its top five scorers, with only Myles Powell returning. Gone will be Angel Delgado who put up a 24 point, 23 rebound night in the season ending loss to Kansas, as well as leading scorer Desi Rodriguez.
The Pirates won't be without scoring though, as they'll turn to Quincy McKnight, who sat out last season as a transfer, coming over from Sacred Heart, where he averaged 18.9 points per game.
Seton Hall has made the NCAA Tournament each of the last three seasons, and has won 20 or more games four times under head coach Kevin Willard in his eight seasons.
Nebraska has never won in the Gavitt Games, losing to eventual national champion Villanova in 2015, and getting throttled on the road by St. John's in 2017. This will be Nebraska's first chance to host in the series.
How the Huskers bounce back from a 22-win campaign of its own remains to be seen. The Huskers still don't know the status of Isaac Copeland or James Palmer, as both players are still entered in the upcoming NBA Draft without an agent.
Copeland was Nebraska's best outside shooting threat last season, helping the Huskers stretch opponents, while also getting stronger on the defensive glass as the season went along. Palmer came on slowly in November, before turning into Nebraska's most consistent scoring threat for much of the conference season, including a duel against Keita Bates-Diop of Ohio State, the Big Ten's Player of the Year. Palmer outscored Bates-Diop 34-20, but ultimately the Huskers came up short in a 63-59 loss.
Nebraska has to replace outgoing seniors Anton Gill, Duby Okeke and Evan Taylor, as well as Jack McVeigh, who left to pursue pro opportunities overseas.
The Huskers will have Isaiah Roby returning for his junior season, along with center Jordy Tshimanga and senior point guard Glynn Watson. Freshmen Thomas Allen and Thorir Thorbjarnarson.