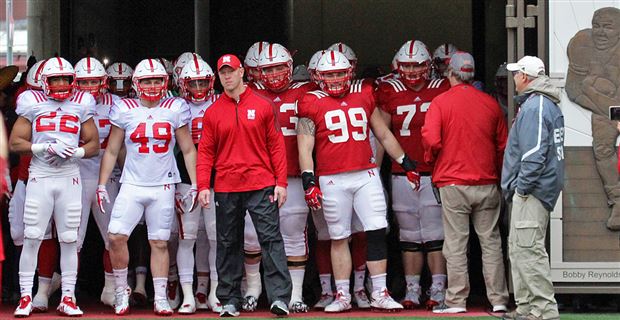 It was a different Tunnel Walk song for the spring game, but that was just the spring game.
What about when it counts? Will "Sirius" still be the song that accompanies Nebraska when it takes the field in the fall for 2018? That's not settled it seems.
Nebraska coach Scott Frost was asked his opinion of the Tunnel Walk song during his hour-long radio appearance on "Sports Nightly" on Wednesday.
"I'll probably have a say in that. I don't think we've decided yet what's going to happen. I think the Tunnel Walk is a great tradition. It's been around since I was in school, so it's pretty special when the team comes out of the tunnel," Frost said. "There's talk about changing it occasionally and seeing if there's a special theme for the game, if we can match it to that. There's talk of keeping it the same, and there's talk of having a fresh new one every time we come out for a game. So I don't know if a decision has been made on that.
"To me, the Tunnel Walk is more about the players coming out and being greeted by the fans and saluting the fans than it is the song that is playing. But I think a lot of smart people will put their heads together and figure out the best direction for that."
This past Saturday, the Huskers seemed to pick a song that fit the theme of the day, as an alternate version of "Come Together" played as Frost led the team onto the field for the Red-White scrimmage.
It was a caller who asked Frost about the topic on the show. The coach later added to his original answer, and spoke of the importance of tradition.
"I was a small part of a huge Husker tradition, a very small part of a huge Husker tradition," he said. "I don't know that we're going to do anything to try to harm that tradition or change the things that really matter. But if there's some other things that we can do to still honor Nebraska and what it really stands for, and the tradition and greatness, but modernize what we're doing, we're going to look for some of those chances as well."