CHAPEL HILL, N.C. --- In one of the more unique North Carolina basketball media availability settings, head coach Roy Williams spoke to a collection of reporters and TV cameras at the back of the Smith Center parking lot on a hot and sunny Tuesday morning. Williams had just exited a mobile unit from the North Carolina Division of Motor Vehicles where the Hall of Fame coach took all of eight minutes to sign up for the NC Real ID, a new driver's license and single form of identification that all residents will be required to have by 2020 in order to travel.
Williams answered a few questions to promote the Real ID process before diving into basketball queries.
Summer Practices
North Carolina will hold its second summer practice on Tuesday night. The last one was on the evening of Monday, June 25. Williams said that his Tar Heels will practice for a third and fourth time over the next couple weeks to complete its NCAA-allowed team practice sessions.
It has mostly been "introductory things," Williams said, which limited any depth of insight into the development of his sophomore big men, the point guard competition, or initial impressions of the freshmen.
"I can't tell you anything... I don't do the individual workouts. In practice we just introduce things... we haven't done any competitive drills," Williams said.
On the Carolina Insider Podcast, Williams said he really enjoys these summer practices because it gives him a glimpse of the freshmen and allows him to check in on the improvements of the returning players.
"Now because the rules are little different (because) we have one practice a week for four weeks and that tells me a lot about the freshmen," Williams said. "It tells me a lot about the other guys. Are they working on the things that we spoke about a couple of weeks after the season? Because you have two months after the season is over."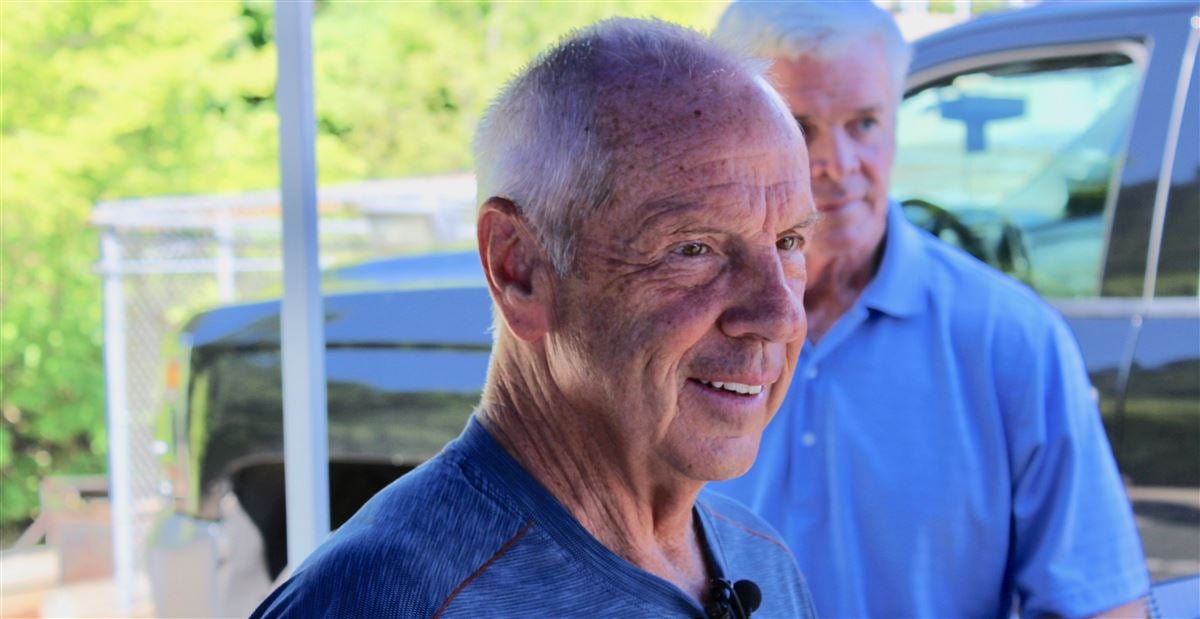 Joel Berry, Theo Pinson, the 2018 NBA Draft, and the NBA Summer League
Two of UNC's stars from the past few seasons both did not get selected in June's 2018 NBA Draft. Williams commented on Joel Berry and Theo Pinson's situations now as they work through the NBA's Summer League and try to land a roster spot.
"I think both of them landed in good situations," Williams said. "If you are going to be drafted middle to late second round, you are better off to not get drafted because then you may have some better options where there is a need for you. So Theo with Brooklyn, I think he has a good possibility there. He played pretty well in the Summer League out in Vegas. And Joel with the Lakers, and I spoke with the Lakers front office and they were excited about him. He's been hurt and hasn't been able to play in the Summer League so far, he is hoping to get in a game. I hope he doesn't try to rush it back just to play in the Summer League... get himself healthy for fall training camp. I feel good about both youngsters and the chances they have. But, it's hard. It's a hard league."
Williams did not go to any Summer League games this year like he usually tries to do. Instead, Williams said he sent out UNC Director of Operations Sean May and UNC Director of Player Development Eric Hoots to Las Vegas to check in on North Carolina basketball alums. "They got the chance to visit with 12 guys of ours who were out there and watched them play," Williams said.
Family dinner #CarolinaFamily pic.twitter.com/7NPg5NH4Z6

— Carolina Basketball (@UNC_Basketball) July 9, 2018
UNC's Summer Bahamas Trip
North Carolina will travel to the Bahamas for a series of exhibition games on Aug. 17-18. It is something that UNC has done three prior times since Williams became the head man in Chapel Hill.
"That gives us a chance to come back and have three days of practice before we go down there," Williams said. "We will practice two days down there and play two games. We'll get our freshmen used to playing at a faster tempo than they have ever played, just seeing how they fit in, and it gives us an early indication of how fast we may be able to go in the preseason."
By all accounts, Williams and North Carolina basketball enjoy the trip to the Bahamas. It not only provides the opportunity for some meaningful practices and competitive basketball, but it is a form of vacation before the school year starts back.
"It is an easy flight. It is a great place to go. Everybody enjoys it," Williams said. "Some of our alums go and they enjoy it. Great food. It is a vacation and we get some basketball done."
One memory that Williams told reporters about was when his UNC team played against a young DeAndre Ayton. A Bahamas native, Ayton played one season at Arizona in 2017-18 before being selected No. 1 overall by the Phoenix Suns in June.
"We were introduced to DeAndre Ayton at a very young age when he was 15 or 16-years-old. He had like 21 (points) and 15 (rebounds) against us as a 15 or 16-year-old," Williams said. "I think we lost one game down there in the previous three trips."
That UNC team that played Ayton featured freshmen Tar Heels Joel Berry, Theo Pinson, and Justin Jackson. Kennedy Meeks, Isaiah Hicks, and Nate Britt were sophomores, while Marcus Paige, Brice Johnson, J.P. Tokoto, and Joel James were juniors.