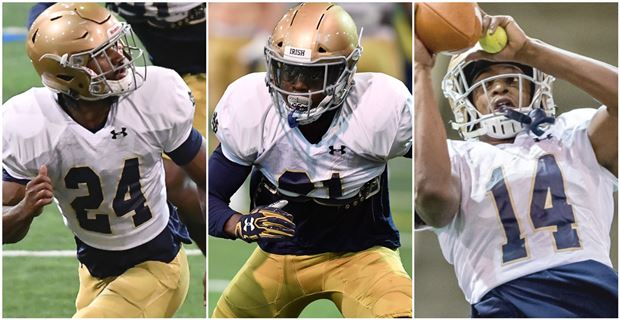 To understand how Notre Dame played defense last season under first-year coordinator Mike Elko and how Notre Dame plans to play defense this fall under first-year coordinator Clark Lea, consider exactly how Lea described what's happening within the Irish secondary.
A system Brian Kelly has described as a "safety-driven defense" remains that way. But now those safeties actually have a grip on the steering wheel with a learner's permit in the glove box. A group that made Notre Dame's defense sometimes feel like it was playing 11 vs. 9 is now on even terms.
"I think it allows for us to get back to the base level of the package," Lea said. "I would say this too; it's not so much about (safety) being a weak point last year as much as that position is challenging in this defense.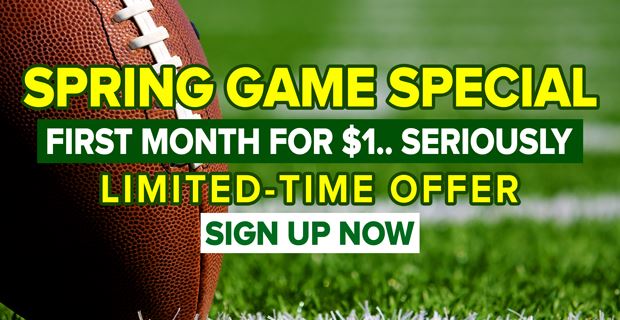 "Those guys have a lot on their plate. It takes some time. They need some time to be able to execute those responsibilities at a high level. I think we're getting to that point. I don't think we're already there yet."
That reduces into a compliment for Elko and an opportunity for Lea.
Upon arrival, Elko's first job here was to scratch the big plays that Brian VanGorder's scheme of confusion seemed to create. Accomplishing that meant playing a lot of umbrella defense, making sure the last man in Notre Dame's secondary was deeper than the deepest wide receiver. Linebackers would fan backward in coverage (something Miami exploited with the quarterback run). Blitzing more than five players was rare.
Elko's success showed statistically even with the November collapse, it just took digging deeper than yards per carry allowed or pass efficiency defense to understand it.
Notre Dame allowed 66 runs of at least 10 yards last season, a below average finish that ranked No. 73 nationally. Yet for every 10-yard increment, the Irish basically got better. The Irish ranked No. 46 in 20-yard runs allowed (16), No. 32 in 40-yard runs allowed (3) and No. 6 in 40-yard runs allowed (1).
The results against the pass revealed more how hell bent Elko was on stopping big plays, even if it meant compromising parts of the defense to do it. The Irish ranked No. 93 in 10-yard passes allowed (118), No. 70 in 20-yard passes allowed (41) and No. 2 in 30-yard passes allowed (9).
Notre Dame was the only defense in the country to allow just one 40-yard pass all season.
At the risk of suffocation by statistics, those numbers are worth appreciating because they're probably not happening again relative to big play prevention. Lea appears ready to roll the dice with Notre Dame's safeties in coverage, banking that getting more aggressive will be a net win for his defense, trading a few explosive plays allowed for a few more turnovers gained.
"As a group we're gonna focus on paying tighter coverage, not playing as much top down," said cornerback Shaun Crawford. "Press more, put us on an island.
"Watch our technique and watch our skill level really shine this year."
It's not like the secondary bombed under Elko before his departure for Texas A&M. Beyond holding down big plays, Julian Love crushed the school record with 20 pass breakups. Crawford finished with four turnovers and five PBUs. Nick Watkins finished with 8 PBUs and his first pick.
But the safety spot offered little, with the group's impact measured more by what didn't happen for an opponent than what did for Notre Dame's defense. For the first time since 1964, Ara Parseghian's debut, no Irish safety recorded an interception.
"Those guys have a lot on their plate. It takes some time," Lea said. "They're involved more directly with fitting the run, they're involved in coverage at times where they're isolated. It requires a hybrid, unique athleticism to execute at a high level at that position.
"Those guys … you have to defend all 11 every snap now. You don't just rotate and let guys play zone coverage and vision and break off the quarterback."
Notre Dame's defense will remain a safety driven scheme. But now Lea can do what Elko wisely did not: Trust those safeties behind the wheel with Nick Coleman, Jalen Elliott and Devin Studstill back, Alohi Gilman eligible and Houston Griffith enrolled with Derrik Allen coming this summer.
"I do think we're not doing as much to adjust for the need to let (the safeties) come along," Lea said. "I think we're allowed to get back into what is the base of the package, which is exciting."