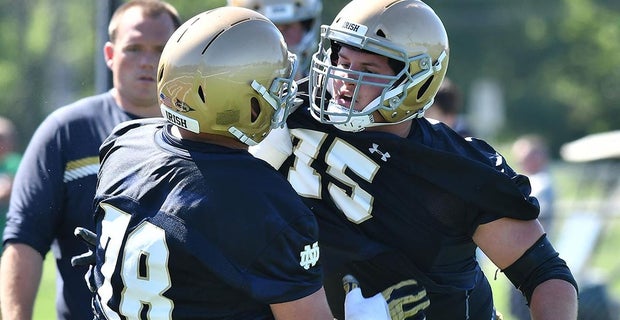 Will Notre Dame score another premier offensive line class?
Surely, it's much too early to predict the outcome.
What we can discuss is the which offensive tackle talent is available, which prospects could be trending toward the Irish, and which skill sets would fit well at Notre Dame.
After falling short of the high expectations that Notre Dame fans have in terms of offensive line recruiting in the 2018 class, coach Quinn's 2019 group has exceeded expectations.
With loads of young talent on the roster – athletes like Joshua Lugg and Aaron Banks – the Irish can afford to be selective in the 2020 class.
With that said, here are the 2020 offensive line recruits who have popped up in headlines in terms of showing interest in the Irish. A quick take on the talent and recruitment of each is included.