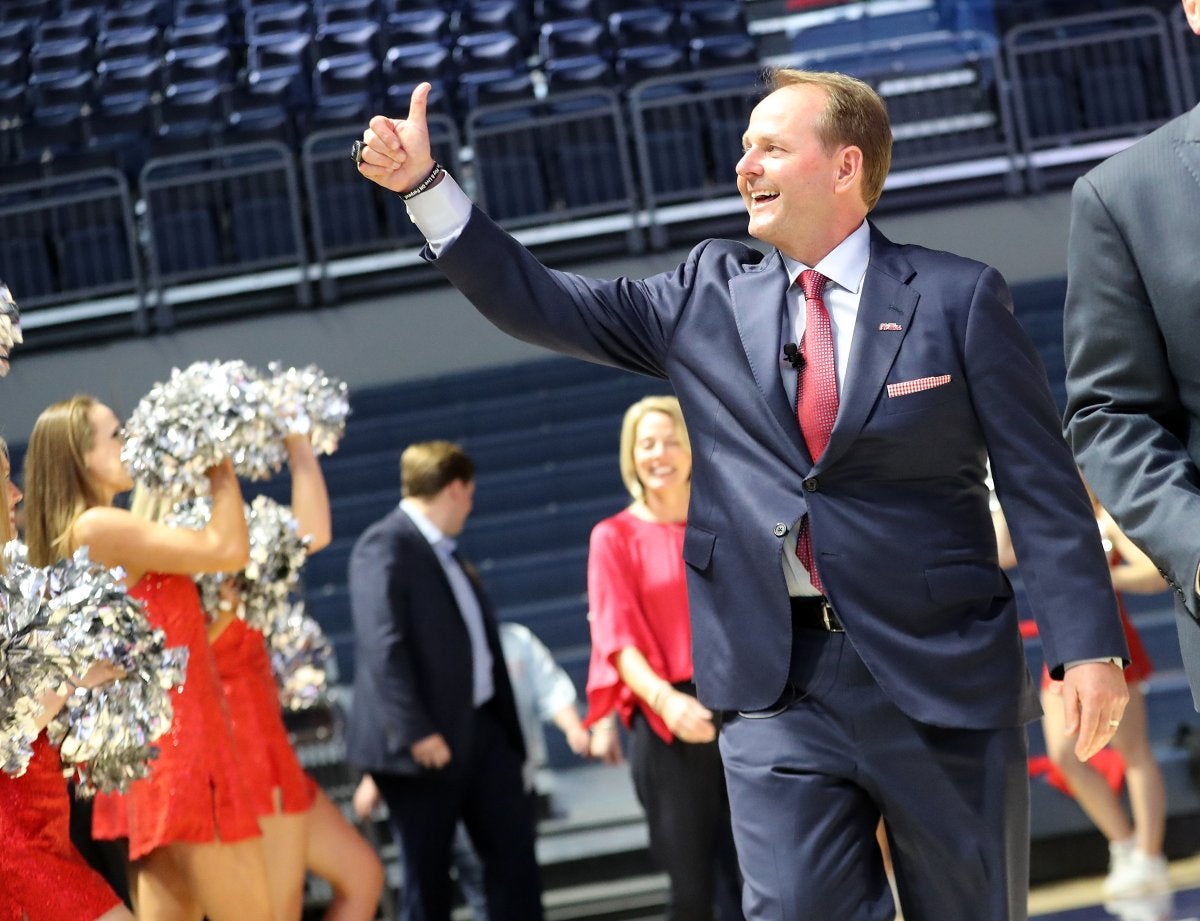 Ole Miss head coach Kermit Davis on Friday moved one step closer to finally rounding out his staff.
Davis, who was hired in March to replace Andy Kennedy after 16 years leading Middle Tennessee State, has zeroed in on Arizona State assistant Levi Watkins, as first reported by Jon Rothstein of CBS Sports. Sources tell The Ole Miss Spirit, however, the hire is not yet official, though it's headed that way. Watkins arrived in Oxford on Thursday. He interviewed Friday.
Should he ultimately be offered and accept, Watkins would join Ronnie Hamilton and Winn Case on Davis' bench. Davis brought Hamilton and Case with him from MTSU.
Watkins joined the staff of Arizona State head coach Bobby Hurley in the latter's first season in 2015, having spent the previous two years alongside Hurley at the University of Buffalo. The Bulls went 42-20 and advanced to the NCAA Tournament for the first time in school history under Hurley.
Watkins has assisted the Sun Devils in each of the last three seasons.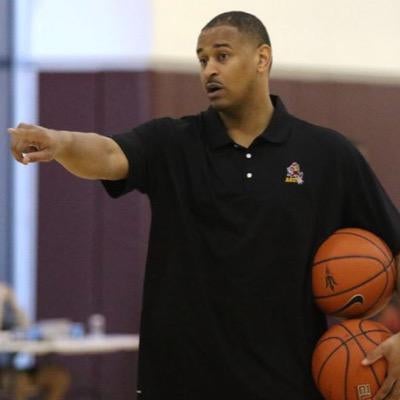 Watkins Bio, courtesy of SunDevils.com: Watkins has helped develop all-conference post players in almost every single season of his coaching career, with his teams producing an all-conference post player nine out of ten years.
Prior to Buffalo, Watkins spent eight years as both the Director of Basketball Operations and Video Coordinator at North Carolina State University (NC State). Watkins touched all facets of the program, including all day-to-day operations, recruiting, player academics, daily scheduling, and managing the program's video operations, including scouting, film edits, and exchanges. He also mentored student athletes for academic, professional, and personal development.
In addition to serving in those capacities, Watkins served as the Executive Camp Director, Academic Liaison, and Administrative Coordinator, as well as the liaison between men's basketball and various other athletic departments and campus units. During Watkins' tenure, the Wolfpack signed five Top 15 nationally-ranked recruiting classes and a total of seven McDonald's All-Americans. He also had the opportunity to work with and/or for 12 Division I head coaches.
As a player Watkins was part of the number one high school recruiting class in 2001. Julius Hodge, the 2004 ACC Player of the Year and 2005 NBA 1st round pick, along with NBA veteran Josh Powell were in the same recruiting class as Watkins. Watkins played at NC State from 2002-05.
He helped lead the Wolfpack to four consecutive NCAA tournaments, making NC State one of 21 teams in the country to do so at the time. NC State progressed to at least the second round in three of his four years, including the Sweet Sixteen in his senior season. He has been to a combined eight NCAA Tournaments over the course of his playing and coaching careers.
While playing at the prestigious Montrose Christian High School in Rockville (MD), Watkins was a 2001 Parade All-American and led his team to a final top 25 national ranking. As a senior, Watkins was named the Gatorade and USA Today Maryland State Player of the Year.