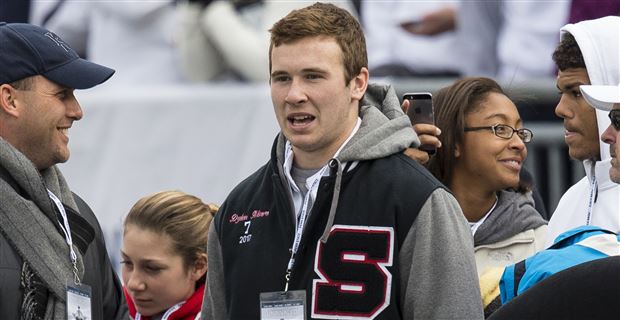 When a college football prospect makes a verbal commitment to a program, it is just that — a spoken acknowledgment that he intends to attend the school. But nothing becomes official until he signs a binding Letter of Intent, which can be months or even years after the verbal commitment.
Which has led to the concept of the dreaded "de-commitment," in which the prospect changes his mind (or does something to cause the program to change mind) and re-opens his recruitment.
In five seasons as Penn State head coach, James Franklin has seen both ends of the de-commitment game. Saquon Barkley? He made a pledge to Rutgers before reversing field and landing in Happy Valley. He leads a long line of players who "flipped" to PSU the past several years.
But in Franklin's first four recruiting classes, he also had 18 players who flipped to other schools. Sometimes things just did not work out with Penn State. Sometimes issues arose. Sometimes the player just changed his mind.
So whatever happened to those 18 players? We're glad you asked. In the VIP forum post linked below, you can see for yourself AND discuss the topic.
Have yet to become a VIP member of the site? Well, here is why you should give it a try: