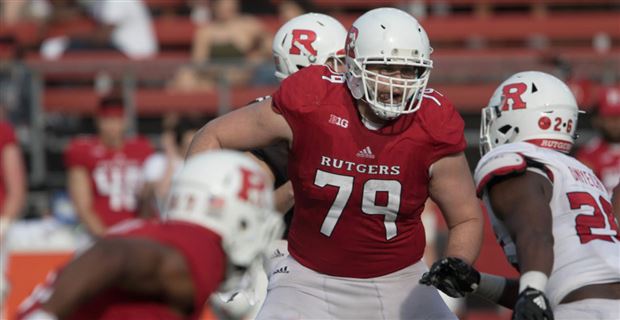 The 2018 Rutgers football season opens up on September 1 with a home game against Texas State. From there, the Scarlet Knights face what might be their most formidable task of the season when they travel out to Columbus to take on the Ohio State Buckeyes.
After the clash with Urban Meyer's squad, Rutgers faces 6 opponents that preseason observers would consider challenging, but winnable games (Kansas, Buffalo, Indiana, Illinois, Maryland, Northwestern). The home stretch features 4 proverbial B1G powers. The Scarlet Knights close out the 2018 season with games against Wisconsin, Michigan, Penn State, and Michigan State.
As we continue to move toward the home opener, it is clear that we need a dedicated page to post essential links and showcase our season previews. Please take a moment to bookmark it, as it will continue to expand as we add new previews and features.
Essential Links
2018 Previews and Spring Analysis
Countdown to Camp
Prime Position Battles
Here is an inside look at the positions where the battles for the starting spot will be fierce.
More position battles on the way! Stay tuned!
Rutgers Post Spring Position Breakdown
The following articles were written following Rutgers' spring football session. They take a look at each position and attempt to give the reader a sense of the players' progress and how the depth chart might shake out.
Top Underclassmen: The Countdown
Opponent Previews
Texas State (9/1):
Ohio State (9/8):
Kansas (9/15):
Buffalo (9/22):
Indiana (9/29):
Illinois (10/6):
scouting report (coming soon)
Maryland 10/13):
scouting report (coming soon)
Northwestern (10/20):
at a glance (coming soon)
scouting report (coming soon)
by the numbers (coming soon)
what they are saying (coming soon)
Wisconsin (11/3):
at a glance (coming soon)
scouting report (coming soon)
by the numbers (coming soon)
what they are saying (coming soon)
Michigan (11/10):
at a glance (coming soon)
scouting report (coming soon)
by the numbers (coming soon)
what they are saying (coming soon)
Penn State (11/17):
at a glance (coming soon)
scouting report (coming soon)
by the numbers (coming soon)
what they are saying (coming soon)
Michigan State (11/24):
at a glance (coming soon)
scouting report (coming soon)
by the numbers (coming soon)
what they are saying (coming soon)