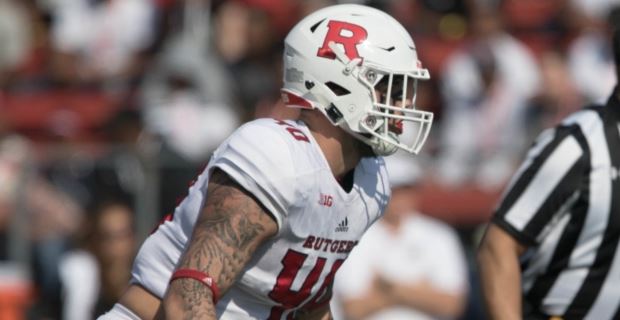 A day after news of the dismissal of two former Rutgers players in KJ Gray and Brendan DeVera, Keith Sargeant of NJ.com revealed the news that several Rutgers players are under investigation for fraudulent use of credit cards. News broke yesterday of Gray and DeVera's dismissal and that appears to be the first fact revealed in this incident.
Sargeant reported that the probe is being conducted by the Rutgers University Police Department and could involve as many as eight players.
Gray's dismissal leaves a major hole at the safety position and has also impacted recruiting for the class of 2019. DeVera was slated to be the team's backup middle linebacker and his loss has also been felt in the middle of the defense. Thus far, those are the only two players to be named in this incident.
DeVera was a late commit in the class of 2017 while Gray flipped from Boston College to Rutgers weeks before signing day in 2016. Both players were expected to play key roles on the Rutgers defense and special teams units this coming season.