Tennessee's decision to add a graduate-transfer quarterback wasn't necessarily an indication of what it's new coaching staff thinks of the quarterbacks currently on the roster.
Those players remain a bit of a mystery to the Vols' new coaching staff.
While new coach Jeremy Pruitt deemed it necessary Tennessee shore up the quarterback position, he wasn't making any promises regarding the starting role when one became available on the transfer market in Stanford's Keller Chryst, who changed the dynamic of the Vols' offseason competition earlier this month by committing to Tennessee and signing his financial aid agreement this week.
(Want the latest scoop on Tennessee football and basketball? Make sure you're in the loop — take five seconds to sign up for our FREE Vols newsletter now!)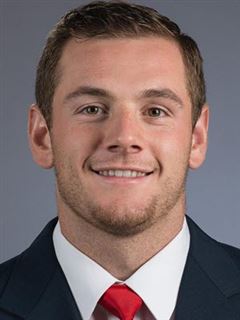 "I know one thing, you can't win in this league without a quarterback," Pruitt said. "I've been as brutally honest as I can, I don't know what we have at any position. I've played against some of the guys, from preparing on the offensive side.
"We've got to make sure that we do have a quarterback, and I told Keller Chryst that the only thing that I know about JG (Jarrett Guarantano) is he's got arm talent, he can run and he's tough as nails, because we beat him up pretty good last year. Will McBride, I'm not as familiar with because we didn't play against him, you know.
"So when you look at it from that standpoint, you really don't know what you have either way. There's probably other guys that would have liked to have came here, but I would not tell them they'd be the starting quarterback. That will be determined by the guys on the field. Keller was excited about just the chance to compete. That's all he wanted."
Chryst announced in January he planned to complete his degree at Stanford this spring and play his final season of eligibility elsewhere, and though he quickly was linked to the Vols after initially showing interest in them, he didn't take his official visit to Tennessee until the final weekend in February.
Less than a week after his visit, he'd made up his mind to choose the Vols, and he's slated to arrive this summer once he finishes up his academic obligations in Palo Alto.
Ranked the No. 3 pro-style quarterback in the 2014 class according to the 247Sports Composite, Chryst finished the 2016 season and opened the 2017 season as Stanford's starter and went 11-2 as the starter for the Cardinal before he was supplanted by KJ Costello in November.
"He has experience," Pruitt said. "He comes from a football family. He has good maturity."
Prior to adding Chryst, the Vols were slated to have just three scholarship quarterbacks on the roster in Guarantano and McBride, who combined to start the final seven games of last season, and freshman JT Shrout, who won't arrive until the summer.
Now, though, the position is getting a little crowded as Tennessee is slated to add a pair of preferred walk-ons in Bart Harris and Jacob Cendoya and returning walk-ons Seth Washington, Brandon Hines and Zac Jancek for now remain listed on the roster on the program's official website.
(ENJOY VIP ACCESS TO GOVOLS247 WITH A FREE SEVEN-DAY TRIAL)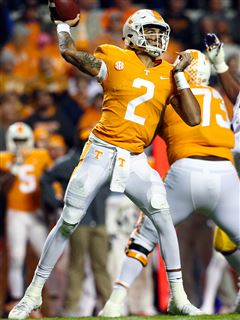 The primary battle is expected to be between former four-star prospects Guarantano and Chryst, and Pruitt scoffed at the notion one quarterback is a better fit for the new pro-style system offensive coordinator Tyson Helton wants to implement with the Vols.
"I think we're getting a little bit the cart ahead of the horse here," he said, "because you still have Will and we have some other walk-on guys that'll get the same opportunity, too. One thing about us is we have in the past have played a lot of walk-ons. On championship teams we've always had walk-ons to contribute for us, and that's what happens when you practice the way we practice.
"They'll get the same opportunity to the best players will play."
———————————————
Contact Patrick Brown at patrick.brown@cbsinteractive.com or on Twitter, and follow GoVols247 on Facebook.