New Tennessee offensive coordinator and quarterbacks coach Tyson Helton is no stranger to talented quarterbacks having coached Sam Darnold at USC and Brandon Doughty at Western Kentucky the past four seasons.
So it's notable when he says he sees potential in what the Vols will have at quarterback in 2018.
The transfer of Quinten Dormady later this spring will leave Tennessee with just three scholarship quarterbacks for this season with only Jarrett Guarantano and Will McBride on campus until signee JT Shrout arrives in the summer.
(Want the latest scoop on Tennessee football and basketball? Make sure you're in the loop — take five seconds to sign up for our FREE Vols newsletter now!)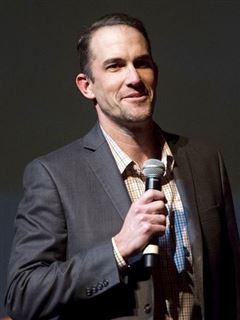 Though Tennessee has been linked to a couple of graduate-transfer quarterbacks and new coach Jeremy Pruitt hasn't ruled out exploring such options at any position, Helton believes the Vols can win with the quarterbacks they have now.
"The young men that I'm coaching here, that are currently here, I'm very, very excited to coach those young men," he said at the National Signing Day Celebration in Knoxville on Wednesday. "I think we have different types of guys. I think we have guys that are good runners. I think we have guys that are good passers.
"I think we have good guys that are very smart people, and I think with that group as a whole unit, we'll find guys that we can win with, and I'm very, very happy to be able to coach those guys."
After Dormady began the season as the starter and started the first fives games, it was Guarantano and McBride manning the position down the stretch as Tennessee collapsed to a 4-8 season.
Guarantano took some lumps against South Carolina and Alabama in his first two starts before showing tangible progress the next two games. His ankle injury forced McBride to finish the Southern Miss game and start against Missouri. Guarantano started the final two games albeit at clearly less than 100 percent.
The Vols finished 13th in the SEC in passing offense and their quarterbacks collectively recorded the third-worst passer rating in the conference while throwing just 11 touchdowns and 10 interceptions, though the position was far from the only problem as Tennessee's offense was a disaster from top to bottom and at multiple positions.
Guarantano and McBride both should benefit from a clean slate, a new offense and new coach with a strong track record.
Western Kentucky's Doughty ranked 58th nationally in quarterback rating in 2013 before Helton's arrival and finished third and second in that category in 2014 and 2015 under Helton in Jeff Brohm's offense en route to becoming a seventh-round NFL draft pick.
Darnold, a former four-star recruit, ranked ninth nationally in quarterback rating in 2016 and 26th in 2017 and could be one of the top quarterbacks taken in April's NFL draft.
While Helton believes Tennessee can win with either of the quarterbacks already on campus, he's also excited about the summer arrival of Shrout, a long-time California commitment the Vols flipped in December, and believes he will bring more competition to the position.
(ENJOY VIP ACCESS TO GOVOLS247 WITH A FREE SEVEN-DAY TRIAL)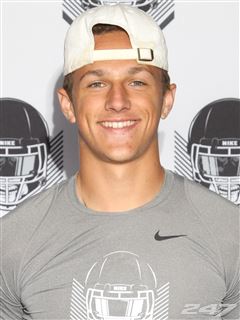 "We signed a young man by the name of JT Shrout out of California," Helton said. "The things that I look for, you've got to be a thrower first. At some point in time, you're going to have to make a great throw to make a big-time play to win the game. That's what we look for. Hey, you've got to be a thrower first. You've got to be a field general. You've got to get us out of trouble.
"You've got to be a guy that's savvy, that can move around the pocket and do all those things to create plays, and that's what this young man does."
Despite tossing more than two dozens interceptions his senior year, the 6-foot-3, 190-pound Shrout still threw for more than 3,000 yards and 27 touchdowns in 2017, and Helton is especially excited that he's "still developing" as a quarterback.
"That's what I look for in a guy," he said. "You've got to be a guy that has an upside to him. You've got to be a guy that we can develop. This guy is hungry. He's ready to win. He's a guy that I see that can come in and compete and try to see if he can go win a job. I'm really, really excited about him and him getting here and the opportunities that he can provide for us."
———————————————
Contact Patrick Brown at patrick.brown@cbsinteractive.com or on Twitter, and follow GoVols247 on Facebook.