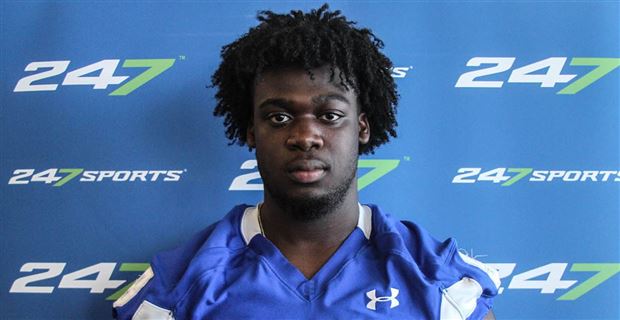 It took a few months longer than expected, but Kingston Harris finally made it to Tennessee.
The three-star defensive lineman from IMG Academy in Bradenton, Fla., who signed with the Vols in December, posted Sunday on his Twitter account that he's "finally on campus" in Knoxville and set to enroll at Tennessee.
"It's official... I'm finally on campus," Harris tweeted, along with a video showing him walking into his dorm room.
The 6-foot-3, 285-pound Harris, who initially planned to join the Vols in January as an early enrollee, told GoVols247 that he's scheduled to attend his first classes at Tennessee on Wednesday, when May mini-session classes begin.
Pruitt said in January, on the first day of spring-semester classes at Tennessee, that seven of the Vols' signees had arrived on campus, but one projected early enrollee was "waiting on a little bit of paperwork to get here."
He was referring to Harris, who later learned that he wouldn't be able to enroll at Tennessee until after the spring semester.
Harris committed to the Vols on Dec. 18 and signed with them two days later, on the first day of the new early signing period, after taking an official visit to Tennessee the weekend of Dec. 15.
Former Tennessee coach Butch Jones' staff had extended a scholarship offer to Harris in March 2017, and first-year Vols coach Jeremy Pruitt and his staff set their sights on Harris during their first days on the job in search of immediate help on the defensive line.
Harris was one of six defensive linemen in the 2018 class who signed with Tennessee.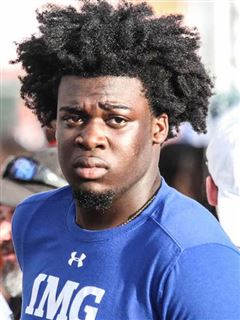 "We started recruiting him when we got here, as soon as we got off the plane and we started recruiting him," Vols defensive line coach Tracy Rocker said in February on National Signing Day.
"We see him as also playing either defensive tackle or nose tackle — another big body that hopefully we can stop the run, stop the run, get the ball back to the offense, get off the field and let's try to get out of here with a win."
Harris chose Tennessee over Wake Forest, Maryland and Southern Miss, along with scholarship offers from Michigan State, UCF, South Florida, Rutgers and others.
The Orlando, Fla., native was ranked the No. 1,211 overall prospect and No. 81 defensive tackle in the industry-generated 247Sports Composite for the 2018 class. He also was ranked by 247Sports as the No. 1,324 overall prospect and No. 83 defensive tackle in the 2019 class.
"He's a very, very unbelievable player," Tennessee co-defensive coordinator Chris Rumph said in February during the Vols' National Signing Day celebration in Nashville, Tenn.
"You're going to really like him. He comes from a good family. He's another guy who came in on his visit ... next thing you know, got around the program, got around and saw all the things that we have, the resources we have for him to not only be successful as a football player, but also be successful as a young man.
"He signed and he committed to us, and we're excited to have him."