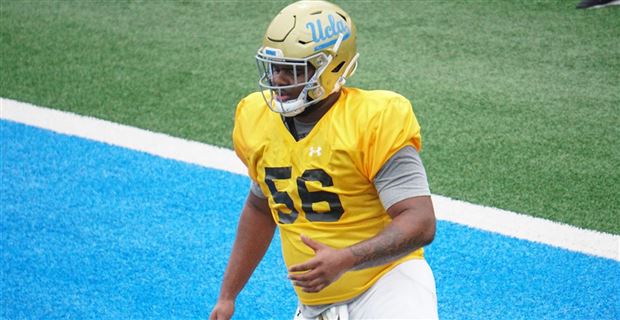 Sophomore-to-be defensive lineman Greg Rogers was granted his released by UCLA to transfer, according to sources.
Rogers played in limited action last year as a true freshman. He participated in the first few practices of spring camp in March, but was then sidelined after suffering a knee injury. He had been on the sideline working out in a yellow jersey, which designates an injured player, but hadn't been seen for the last several practices.
Rogers was a four-star prospect and the No. 17-ranked defensive tackle in the nation as a high school senior in 2017.
It was thought Rogers would play a big role on the defensive line for the 2018 season.
As we reported earlier, outside linebacker DeChaun Holiday was also given his release to transfer.