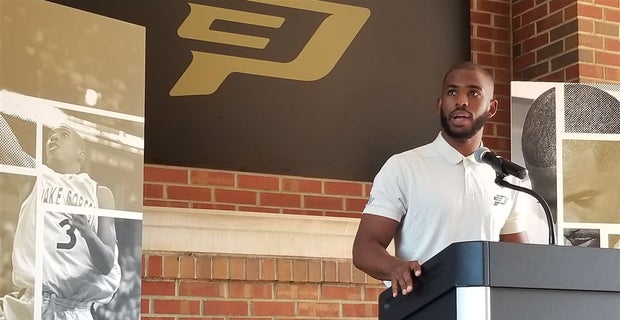 WINSTON-SALEM, N.C. — Former Wake Forest basketball player Chris Paul joined athletic director Ron Wellman Tuesday morning at Old Town Club to announce a $2.5 million donation to the basketball program.
The donation will go to expand and enhance locker rooms, develop a clubhouse area, and set up nutrition and treatment sectors in the Shah Basketball Center, which is currently under construction. The new locker rooms will be named after Paul, a Winston-Salem native who played college basketball at Wake Forest before becoming an NBA All-Star player with the New Orleans Hornets, L.A. Clippers and Houston Rockets.
"Grateful. It's unbelievable," Wake Forest coach Danny Manning said after the announcement. "Chris's support to the program and to Wake Forest is very special, and it's something that will benefit our program and the university for years to come."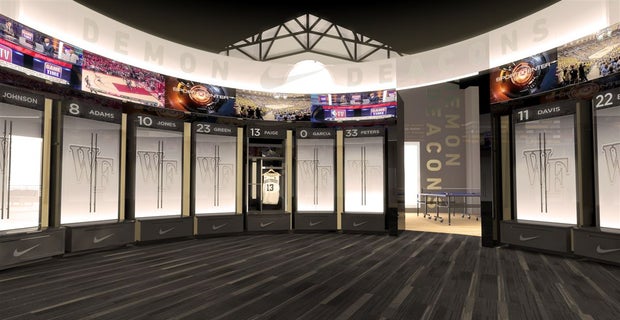 Paul said during the announcement that the decision to donate was a "no-brainer," and he recounted some of the long-lasting memories he had of times he had at Wake Forest and in the locker room with his teammates.
"We spend so much time together, and not just on the court," Manning said. "Chris alluded to the many fun times he had in the locker room, just sitting in there having time and fellowship with his teammates — that's true in any sport. This facility will give us an opportunity to have many areas for the guys to have that fellowship and unwind.
"In college, other than wherever you lay your head at night, your home is in the gym, in the locker room — this facility will provide other areas for our players to fellowship and relax with each other to help develop that close basketball fraternity."
Paul was in town for for Chris Paul Family Foundation Charity Golf Classic and has been involved in Winston-Salem philanthropically in recent years. In 2007, Paul began the Nathaniel Jones Student Scholarship, which awards two scholarships every year to honor the memory of his grandfather and mentor.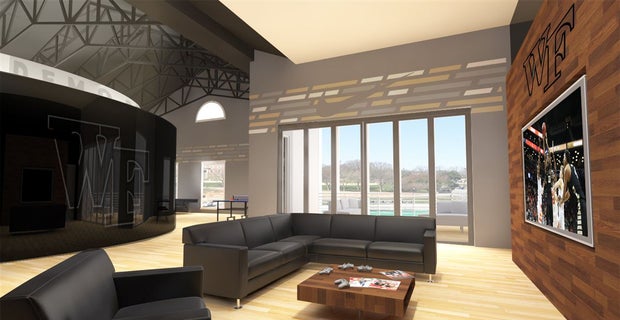 "The recent investments towards improving Wake Forest Athletics are amazing, and now is the time to give back in a meaningful way," Paul said in a release. "The locker room transformation project inspired me, because that's where players build relationships and create a unifying camaraderie that is the foundation of success on the court. Forming lifelong friendships with your teammates is one of the most rewarding aspects of sports."
As the Deacs get in the mix to try to attract some of the top talent to Winston-Salem in the coming years, the boost in facilities could be key.
"It's kind of what the game has gone to, in all sports. Facilities are important," Manning said. "This, along with the Shah Basketball Complex is going to give us a chance to do some special things, so we're excited about it."
The 2018-19 Deacs will take the court on Nov. 2 in an exhibition at home against Belmont Abbey, and then open the regular season at Joel Coliseum on Nov. 10 versus North Carolina A&T.