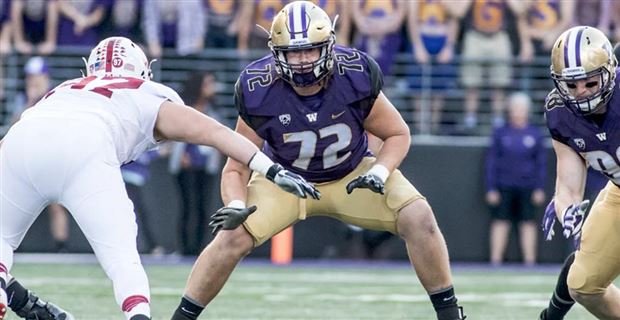 It's a yearly ritual for rabid college football fans. Once the preseason magazines hit the newsstands, they are devoured. After all, what else is there but to dream about how good your team is going to be once the games kick off?
Well, if you are a Washington Huskies fan, 2018 could be a very special year if you think the preseason magazines are a solid barometer for future success.
I took a recent look at three of the longest-running preseason college football magazines (who also happen to be the most accurate in determining success) - Phil Steele, Athlon and Lindy's - and they all anticipate a lot of success for UW, both collectively and also for individual players.
Let's take a look.
Preseason Rankings
Phil Steele - Fourth
Athlon - Eighth
Lindy's - Eighth
Preseason Pac-12 Rankings (North)
Phil Steele - First
Athlon - First
Lindy's - First
Bowl Projection
Phil Steele - Orange Bowl v. Alabama (CFB Semifinal)
Athlon - Rose Bowl v. Michigan
Lindy's - No bowl projections
Top National Coaching Staffs (Athlon only)
Athlon - Fourth
Unit Projections (nationally+conference)
Phil Steele (national)
Quarterbacks - 9
Running Backs - 7
Receivers - 45
Offensive Line - 13
Defensive Line - 11
Linebackers - 11
Defensive Backs - 2
Special Teams - NR
Athlon (national top-10)
Quarterbacks - 7
Running Backs - 8
Receivers - NR
Offensive Line - 5
Defensive Line - NR
Linebackers - NR
Defensive Backs - 1
Athlon (conference)
Quarterbacks - 2
Running Backs - 2
Receivers - 7
Offensive Line - 2
Defensive Line - 1
Linebackers - 3
Defensive Backs - 1
Lindy's (national top-10)
Backfield - 4
Receivers - NR
Offensive Line - 4
Defensive Line - 6
Linebackers - NR
Defensive Backs - 1
Heisman Trophy ranking projection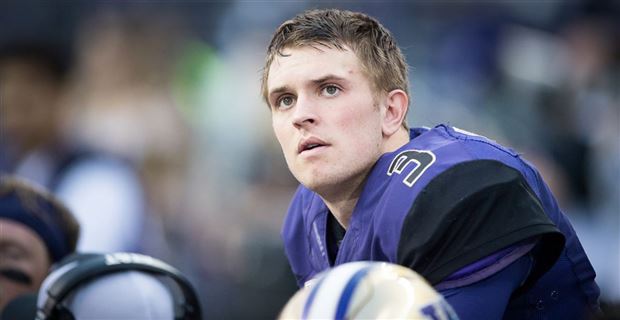 Phil Steele
Jake Browning - 5
Myles Gaskin - listed as a 'possibility'
Athlon
Jake Browning - 11
Lindy's
No UW player projected
Player Projection rankings (national)
Phil Steele and Lindy's only (except QB)
QB Jake Browning
Phil Steele - 9 (draft-eligible players only)
Athlon - 7
Lindy's - 9
RB Myles Gaskin
Phil Steele - 8 (draft-eligible players only)
Lindy's - 8
TE Drew Sample
Phil Steele - 29 (draft-eligible players only)
TE Hunter Bryant
Lindy's - 5
Center Nick Harris
Phil Steele - 31 (draft-eligible players only)
Offensive Guard Luke Wattenberg
Phil Steele - 58 (draft-eligible players only)
Offensive Tackle Trey Adams
Phil Steele - 4 (draft-eligible players only)
Lindy's - 5
Offensive Tackle Kaleb McGary
Phil Steele - 8 (draft-eligible players only)
Defensive Tackle Greg Gaines
Phil Steele - 13 (draft-eligible players only)
Lindy's - 8
OLB/DE Benning Potoa'e
Phil Steele - 65 (draft-eligible players only)
OLB Ryan Bowman
Phil Steele - 34 (draft-eligible players only)
ILB Ben Burr-Kirven
Phil Steele - 26 (draft-eligible players only)
Lindy's - 10
ILB Tevis Bartlett
Phil Steele - 39 (draft-eligible players only)
CB Byron Murphy
Phil Steele - 23 (draft-eligible players only)
Lindy's - 3
FS Taylor Rapp
Phil Steele - 2 (draft-eligible players only)
Lindy's - 2
SS Jojo McIntosh
Phil Steele - 21 (draft-eligible players only)
Long Snapper A.J. Carty
Phil Steele - 8 (draft-eligible players only)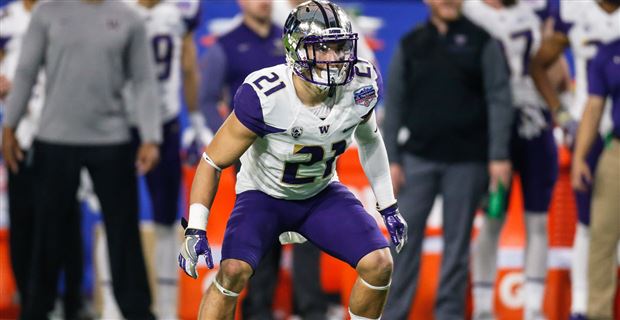 Preseason All American Picks
Phil Steele
Second Team - Myles Gaskin, Taylor Rapp
Third Team - Trey Adams
Fourth Team - Jake Browning
Athlon
First Team - Myles Gaskin (all-purpose), Byron Murphy, Taylor Rapp
Second Team - Trey Adams
Lindy's
First Team - Taylor Rapp
Second Team - Trey Adams, Byron Murphy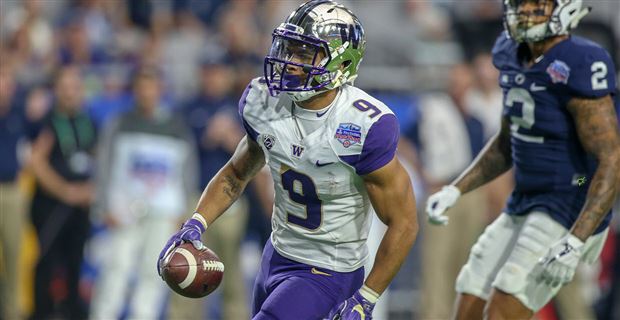 Preseason All-Pac-12 Picks
Phil Steele
First Team - Jake Browning, Myles Gaskin, Trey Adams, Kaleb McGary, Greg Gaines, Ben Burr-Kirven, Taylor Rapp
Second Team - Hunter Bryant, Jojo McIntosh
Fourth Team - Nick Harris, Tevis Bartlett, Byron Murphy
Athlon
First Team - Myles Gaskin (all-purpose), Trey Adams, Kaleb McGary, Greg Gaines, Ben Burr-Kirven, Byron Murphy, Taylor Rapp
Second Team - Jake Browning, Jojo McIntosh
Third Team - Hunter Bryant
Lindy's
First Team - Myles Gaskin, Hunter Bryant, Trey Adams, Kaleb McGary, Greg Gaines, Byron Murphy, Taylor Rapp
Second Team - Nick Harris, Ben Burr-Kirven, Jojo McIntosh
Third Team - Jake Browning, Luke Wattenberg, Jaylen Johnson, Myles Bryant
Honor Roll (Lindy's only)
Jake Browning - Most Accurate Passer (Pac-12), Coolest in the Clutch (Pac-12)
Trey Adams - Best Pass Blocker (Pac-12)
Byron Murphy - Best Cover Corner (Pac-12)