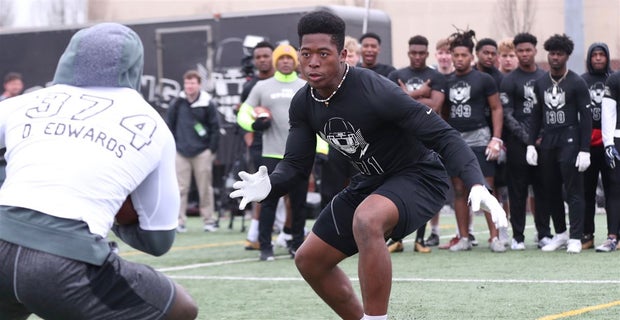 West Virginia has gone back to the Peach State again, securing yet another commitment from Georgia this evening. The latest? Suwanee (GA) Collins Hill linebacker Jared Bartlett. The 2019 prospect chose the Mountaineers over offers from Maryland, Minnesota, and several others.
Bartlett visited Morgantown for the first time in late July as part of West Virginia's Showtime Camp, a collection of the top recruits on the Mountaineers' board.
"I got a tour of the athletic facility and after participated in the workouts in the stadium from the Showtime Camp," he said. "After, I saw some of campus. Overall, I enjoyed the trip and the atmosphere of the university as a whole."
It was that trip that put West Virginia square at the top of his recruitment. "West Virginia is easily on the top of that list so far," he said at the time."
Bartlett holds a three-star, 0.8215-rating in the 247Sports Composite. His commitment moves the Mountaineers up one spot to No. 50 in the 247Sports Team Rankings, jumping SMU. Of the teams with 13 or fewer commitments so far, only Auburn, Southern Cal, Washington, Florida, and Stanford are ranked higher.
Stay tuned to EerSports for more on this breaking story.