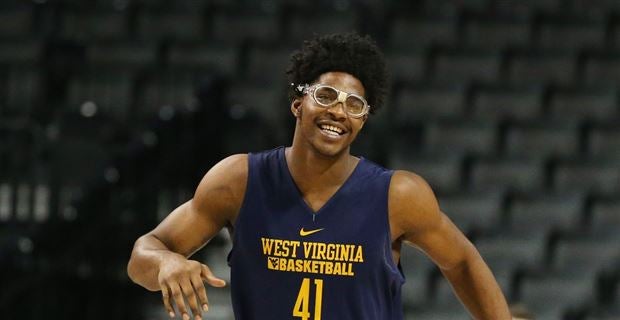 When Devin Williams was at West Virginia, he was a force to be reckoned with. He started 99 games in his three years in Morgantown, averaging a near double-double (11.1 points, 8.3 rebounds) for his career. During his junior season, he put up 13.3 points and 9.5 rebounds. Even still, not many people expected him to leave early. He did, though, choosing to declare for the NBA Draft with a year of eligibility remaining.
Despite his strong performance in college, Williams was a bit of a 'tweener, standing 6-foot-9, yet playing a traditional center role. He went undrafted and only played sparingly for the Milwaukee Bucks in summer league. He caught on with the Boston Celtics in training camp, but that only lasted a week before he was let go. That led to Williams signing with a pro team in Australia, and that didn't go much better. He averaged three points and four rebounds for Melbourne before an injury sidelined him, and he and the team agreed to let him go from his contract.
Williams' return to the States seems to have rejuvenated him. This past season, he caught on with the Maine Red Claws, the G League affiliate of the Boston Celtics. There, he started 29 of 45 games and averaged a double-double in just 26 minutes per game. His 11.8 points and 10.9 rebounds made him one of only five players in the G League to average a double-double.
Hoops Eers in the Pros Series:
Jonathan Holton Succeeding in the Dominican
Gary Browne Moving Up the Ladder
D'Or Fischer Still Going Strong
Joe Alexander Still Flying High in Israel
Ebanks Playing at a High Level in Italy
Kevin Jones Finding Success Crisscrossing Europe
Jaysean Paige One of England's Best
Juwan Staten Wins Finland MVP, Moves on to France
Truck Bryant Can Still Fill It Up
Deniz Kilicli Playing Back Home in Turkey
John Flowers Playing All Around the Globe