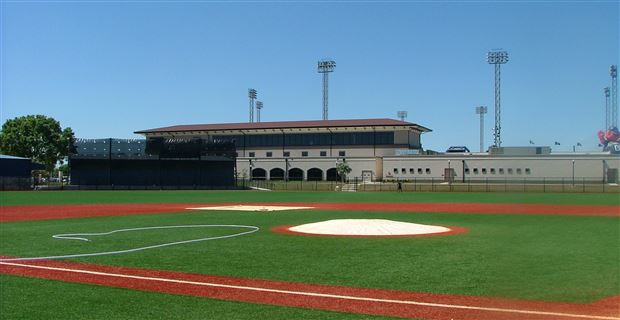 The GCL season is under way on the back fields in Lakeland; check out some of the never-before-seen prospects to take the plate in rookie-ball action.
Of the video below, a trio of videos are on Tigers recent draftees; over-slot bonus high schooler Kingston Liniak, junior college outfielder Avery Tuck and senior signee outfielder Brock Deatherage. Deatherage produced so much so quickly in the GCL that he's already been moved up to tougher competition in West Michigan, while Liniak is likely to spend the season in Lakeland refining his craft. Tuck has also seen a "promotion" but a venue change doesn't come with it, as he's been moved from one GCL Tigers affiliate to the other.
After the Venezuelan Summer League was shut down a few years ago, the Tigers elected to spin up a second GCL team, and use two teams on fields next to each other - allowing more youngsters that are in the states to see game action.
The other two videos are of 18-year old shortstop Wenceel Perez, who is making his Stateside debut in the GCL after spending 2017 in the Dominican with the DSL Tigers, and the same came be said for first baseman Luis Laurencio, who is coming to the GCL after two seasons in the DSL.
OF Avery Tuck
SS Wenceel Perez
OF Kingston Liniak
OF Brock Deatherage
1B Luis Laurencio