In a move that has the fingerprints of Dallas Mavericks GM Donnie Nelson, and -- surprising to some, agent Bill Duffy -- all over it, the Mavs worked out a deal Thursday night to acquire Slovenian guard Luka Doncic in a swap with the Atlanta Hawks. Technically, the Hawks took the 19-year-old at No. 3 overall, but made the pick for Dallas.
Said Doncic on live TV immediately afer the pick: "I was talking to them (the Mavs) and they were talking to me ... They were nice to me ... I'm happy to be here, happy to be in the NBA.''
#LukaDoncic asked about #Mavs for first time @espn. pic.twitter.com/gt2yCZFrLU

— Shan Shariff (@1053SS) June 22, 2018
The deal, confirmed by DallasBasketball.com's Mike Fisher after an afternoon of negotiations, was contingent on the pre-arrangement of the Mavericks drafting Oklahoma guard Trae Young at No. 5 overall, which happened shortly after the Memphis Grizzlies took Michigan State's Jaren Jackson Jr. at No. 4. The Hawks have long coveted Young, just as the Mavs have long coveted Doncic, as DBcom began reporting back on May 14, when Nelson mentioned the possibility of pinpointing the young standout.
The Mavericks send Young and a future first-round pick to the Hawks for the rights to Doncic, who played for Real Madrid last season. The future first-round pick is protected for five years, with more details to come. ... but for now, a source tells us the protection is "minimal.''
Doncic is considered one of the top playmakers in this draft and averaged 14.5 points, 4.6 assists, 5.2 rebounds and 1.1 assists per game last season in Europe. In Dallas, he'll project as an immediate starter alongside Dennis Smith Jr, who immediately tweeted upon the announcement ...
I'm a fan ????

— Dennis Smith Jr. (@Dennis1SmithJr) June 21, 2018
Smith Jr. and Doncic will be part of a coach Rick Carlisle-led system that frequently calls for two primary ballhandlers. But Doncic is more than just a "guard.'' He's a high-BBIQ playmaker who on offense, at 6-8, transcends position; he can do thinks that remind the viewer of Manu, or even James Harden. On defense, he will face challenges and a learning curve ... but as someone who has been a professional since his early teens, the foundation is there.
On the surface, some think Dallas made this swap despite the presence of agent Bill Duffy, a long-time nemesis in Dallas due to his overseeing of Steve Nash's departure from the Mavs. But sources tell our Mike Fisher that a key to getting the Mavs and the Hawks together was the work of Duffy, who we're told all along preferred that his client land in Dallas and not in Atlanta (and certainly not with Sacramento at No. 2 or Memphis at No. 4.)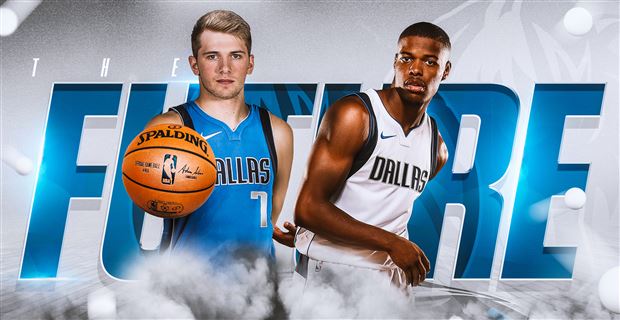 So this story, behind the scenes, has some quiet heroes. Donnie Nelson got his guy (with the help of staffer Tony Ronzone, the two of them almost certainly the reason Luka said "They were nice to me.'' And Duffy is a hero here, too, as Fish reports that the parties "hugged it out'' and put those old Nash-related hard feelings behind them.
And it all sets up the Mavs for a new start toward an exciting rebuilt ... with a chance for Luka Doncic to be Dallas' latest basketball hero.