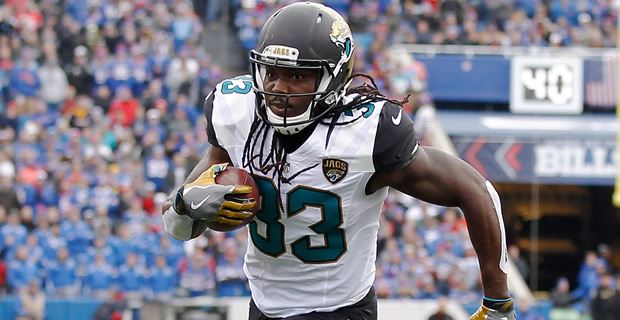 Chris Ivory will return to the AFC East for the 2018 season, after the veteran running back signed a two-year contract with the Buffalo Bills, the team revealed on Tuesday.
NFL Media's Ian Rapoport revealed that Ivory's contract will command a base salary of $5.5 million in total and comes with a guarantee of $3.25 million in the first year. Incentives can propel the contract to a maximum value of $6 million.
He joins a running back rotation led by LeSean McCoy, who in 2017 ranked fourth overall in the NFL with 1,138 rushing yards. Overall, Buffalo finished with the No. 6 rushing offense, averaging over 126 yards on the ground per game and scored 12 total touchdowns.
Undrafted from Tiffin in 2010, Ivory had stints with the New Orleans Saints and then the New York Jets before landing with the Jacksonville Jaguars, where he's been for the past two seasons.
In his two years there, Ivory rushed for 821 yards and four touchdowns. In 95 career NFL games, Ivory has rushed 1,112 times for 4,852 yards and 28 touchdowns.