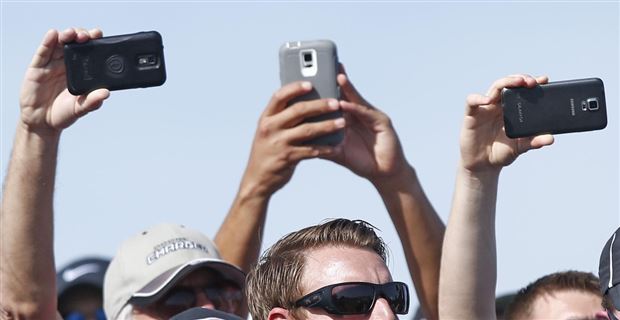 The Minnesota Vikings are making the move to an all-digital ticketing system for the 2018 season for all of their home games.
The Vikings started using mobile tickets in 2014 but have allowed a combination of digital and printed tickets since then. This year, the printed versions – whether the old professionally printed tickets on printer stock or from personal printers – won't be accepted.
There are several reasons the Vikings are making this move. First, they believe it will greatly reduce counterfeit tickets on the market, saying that about half of their tickets are transferred now between the original purchaser and a secondary buyer. That could be sharing between friends, selling it out on the online marketplace or going through a professional ticket broker.
Second, the NFL is pushing to have all 32 teams in the league go all-digital by the 2019 season. A few other teams are joining the Vikings in that movement this year, including the Denver Broncos.
And, third, the Vikings are trying to push people to their team app on smartphones and tablets. By having a secondary buyer on a smartphone or tablet, the team can then communicate with the end user about road closures and traffic conditions on game day or in-game discounts in the stadium. It also allows the fans in the stands to communicate with the team with questions about food options or issues with their seats or surrounding fans.
Those that have the tickets as a secondary buyer would then access them through a link that was texted or e-mailed to them from the seller. In order to access that link, they would have to have a MyVikings account (on the team app) or a TicketMaster account accessible on their smartphone or tablet.
The Vikings say most of the major local professional sports teams have gone to a digital ticketing system.
Additionally, the Vikings say they have 99 percent of their season-ticket base renewed from last year. There will still be about 6,000 single-game tickets held back for each home game.
SIGN UP FOR FREE VIKINGS NEWSLETTER
FREE 7-DAY TRIAL VIP SUBSCRIPTION
Going all-digital will also allow season tickets holders to receive their tickets digitally immediately after they have paid for them in full instead of waiting for the tickets to be printed and mailed to them in July.
Those that don't have smartphones or tablets can call the Vikings ticket office to find a solution that works for them.
The Vikings start the preseason at the Denver Broncos on Aug. 11. Their first preseason home game to implement the new ticketing system is Aug. 18 against the Jacksonville Jaguars. Their first regular-season game is Sept. 9 at home against the San Francisco 49ers.